NATURAL LANGUAGE SYMPTOM CHECKER
CONTEXT-AWARE, SYMPTOM-SCREENING
Welcome to the Only Digital Healthcare Symptom Checker that guides non-clinical agents or patients through your precise triage workflow recommended level of care or scheduling an appointment with the right provider. Targeted for modern telehealth systems, natural language processing means health literacy is not assumed & misspellings are no longer a problem!

After Symptom-Assessment Triaging to establish Reason for Calling, our robust automated logic guides agents or patients through personalized & accurate recommendations using a combination of patient demographics, symptom acuity, geo-location, specialty & even time of day!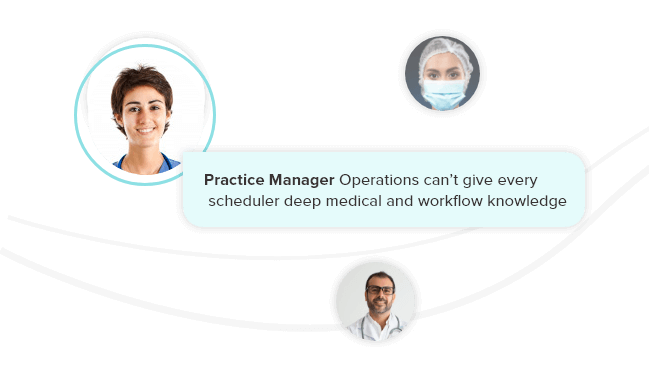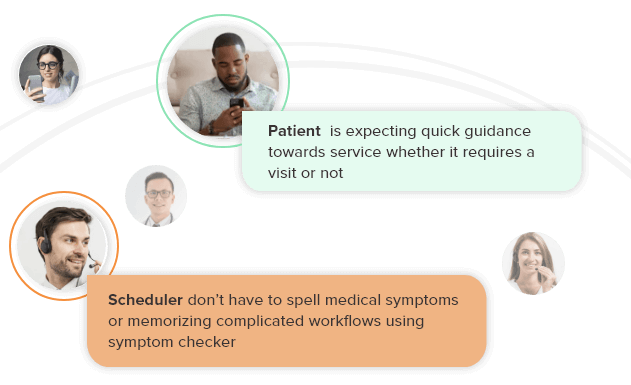 For optimal outcomes, every health decision should be triaged.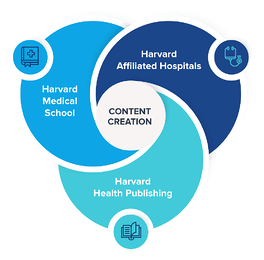 IMPROVED SAFETY WHEN SCHEDULING
Care Desk's Symptom Checker facilitates non-clinical decision-making for your precise scheduling-workflow process. Before this tool, patients often self-triage into a non-optimal visit reason not appropriate for their symptoms. Symptom Checker starts with evidence-based symptom content added to your regional (or specialty) specific workflow to allow patients to schedule themselves accurately & efficiently. Finally! Plus, automatically deliver health education content & appointment guidance!
HARVARD HEALTH PUBLISHING CONTENT
Care Desk's Symptom Checker relies on the evidence based content of Harvard Health Publishing (HHP) Symptom Checker. Not only does the HHP content include over 70 primary symptoms and hundreds of secondary symptoms, it leads to the best next steps for your specific context. This content includes a rigorous update process for staying relevant to the latest evidence.


FOSTER YOUR PATIENT LOYALTY AND REDUCE COSTS
Patients need to be reassured early & often to feel secure that they are making the best choice for their health.

Natural Language Symptom Checker not only gives schedulers this ability, but when patient symptoms are high acuity, schedulers can seamlessly & instantly page a provider, recommend a nearby urgent care, or even facilitate a 911 call -- all with greatly-reduced staff training & overhead. Give patients the information they want by automatically sending information about their symptoms, & next-steps.

BUILT FOR A REMOTE WORKFORCE
Drive Telemedicine Visits. Schedulers can document everything directly in your EHR, schedule in your PM, page a provider, forward patients to nurse triage & so much more -- all from one web page.

No separate connections, no loading multiple tools or IT-hurdles requiring setup of a bunch of VPNs. Natural Language Symptom Checker supports over 40 integrations on the back-end, making it the perfect solution to support your staff's goals, remotely.