OVERWATCH AND BUSINESS INTELLIGENCE
CALL CENTER SOFTWARE DASHBOARD
Empower your supervisors with unparalleled insight into what your users are doing wherever they are. Overwatch is a call center supervisors' dashboard that gives real-time oversight of all queues. With Business Intelligence, get the holistic reports you need to manage and coach telehealth.
Monitor all queues with real-time, up-to date statistics. Track daily and hourly trends and drill down into any queue to see each call as it happens. Message users and coach them through issues as they encounter them.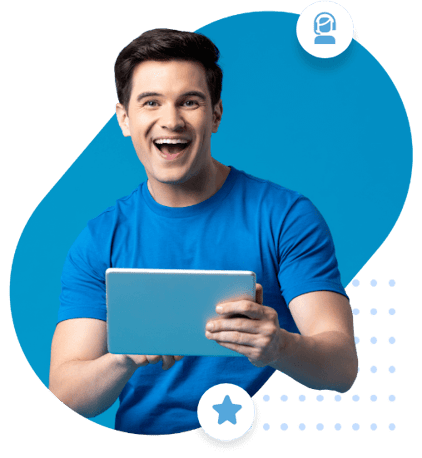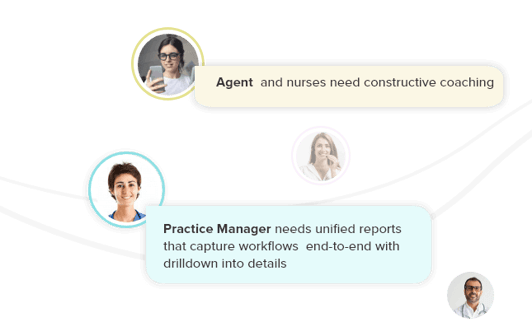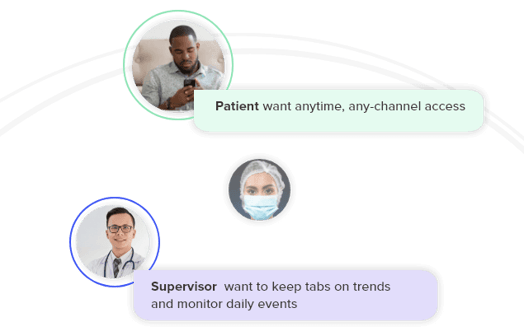 Health Desk reports provide dashboards that give unparalleled insight into even the
most complex contact center workflows.

VIEW TOTALS AND AVERAGE HANDLE TIME ACROSS ALL QUEUES IN REAL TIME
Overwatch gives an at-a-glance insight into how every queue is performing, with the ability to drill down to each agent and call. Supervisors will be able to see the status of different queues, and assign users to queues accordingly. The Overwatch dashboards can be specific to a client, to specific roles, or to a team. They can initiate communication with any user wherever they are.



SEE HOLISTIC REPORTS OF EVERY CALL TYPE
Telephone software has its own statistics, as does fax system, paging system, chat software, and more. Each system is isolated. With Health Desk, you can determine true patient satisfaction metrics like first contact resolution and time to resolution.

How many emergent cases resulted in users paging a physician. Correlate time statistics to messaging statistics (like paging), and correlate these to encounter statistics such disposition, outcome, provider, or practically any metric you need.

COACH USERS TO BETTER PERFORMANCE
See how users are performing across all calls, or examine them by shift, role, or function.
See how any one user's performance differs from their group, and use the insights to coach each individual user and improve group performance.



CUSTOM REPORTS
Build the reports you need without a line of code. Our visual report creator lets operations and business analysts build the reports you need without an engineer.

Publish these reports across different mediums without paying for any additional license.