PATIENT ACCESS MADE SIMPLE
Tired of scheduling errors, missed appointments, and unbooked appointment slots? Intelligent scheduling automates provider requirements and patient preferences as well as your other complex scheduling rules. Never has hospital scheduling and clinic scheduling been so fast and easy. Waitlist features protect you from lost revenue due to cancellations. Your providers keep control of their schedules while your schedulers focus on the patient.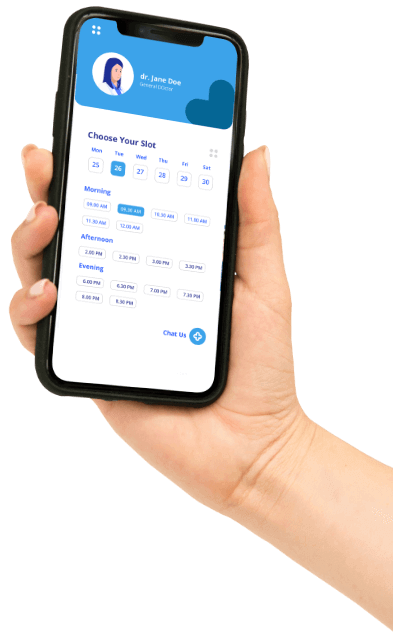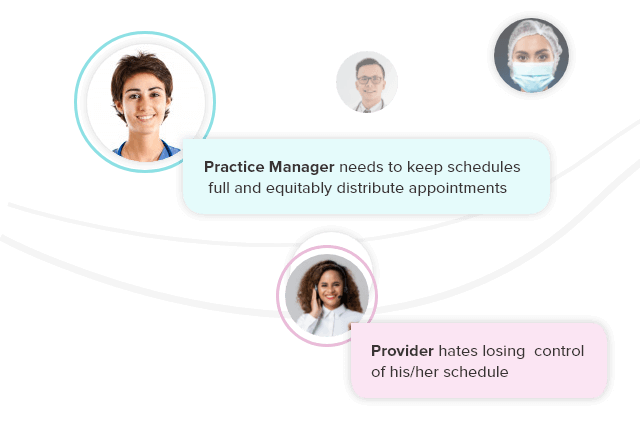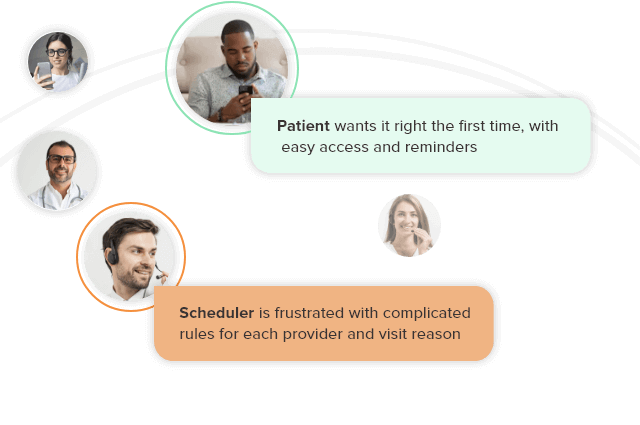 The
best appointment scheduling software

on the market today.
Our solution is a completely customizable patient scheduling system.
DELIGHT YOUR PROVIDERS
Providers are picky. Their scheduling preferences change based on the patient's age, sex, insurance, visit reason, time of day or week, triage disposition, and whether the patient is new or returning. With Intelligent Scheduling, staff only see appointments that fit your providers' preferences.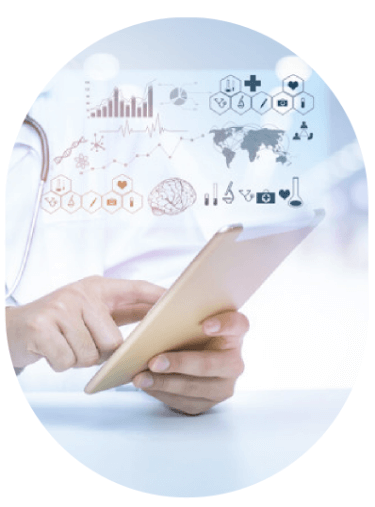 INTEGRATE SEAMLESSLY
WITH YOUR SYSTEMS
We've never met an integration we didn't like! Integration with your EHR allows scheduling logic to incorporate your patient's health history. Telephone integration saves call time and improves accuracy and patient satisfaction. Real-time integration with Practice Management means instant and accurate scheduling. No more jumping to different systems – everything you need is in one seamless patient scheduling system.


IMPROVE PATIENT SATISFACTION
Give thoughtful considerations that your patients will love. The right appointment is scheduled in minutes. Prioritize options with the closest proximity to the patient or offer virtual visits when applicable.

The best recommendation is made for each visit type, and patients get easy appointment reminders with maps, instructions, and links. You patients can even schedule complicated appointments themselves with Patient Self Scheduling.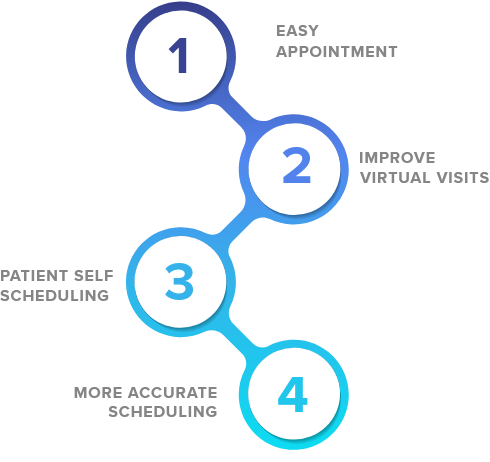 WORK ANYWHERE
With Health Desk, all your staff needs is an internet connection and a headset. Gain all the staff benefits of higher satisfaction and lower turnover without the hassle and burden of VPNs or virtualization. Intelligent scheduling is fully telehealth compatible, including support for work from home and Health Desk Telemedicine.