COMPREHENSIVE TELEHEALTH PLATFORM
Your HIPAA compliant telemedicine software must be a holistic, integrated telehealth experience. Put your trust in the only telehealth company that addresses your patients' needs at every stage with streamlined digital health tools. A holistic approach fosters trust and drives repeat reliance on your service. Facilitate safety and education with Natural Language Symptom Checker. Drive appropriate telemedicine with Intelligent Scheduling.
Automate patient communication with SMS and email integrated into remote triage nursing. Our 100% web-based solutions mean no downloads and no passwords are needed for providers and patients to connect. Yet the patient's journey is seamlessly saved to your practice management and EHR.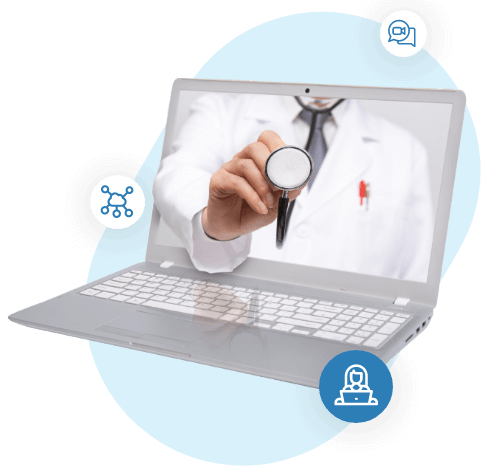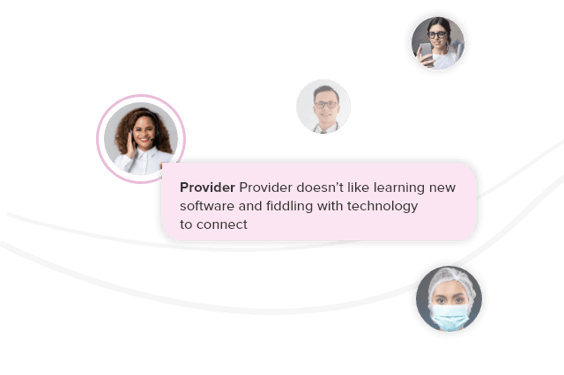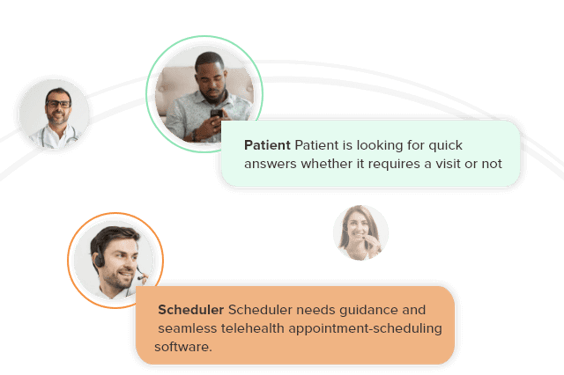 DELIGHT BOTH YOUR PATIENTS AND YOUR PROVIDERS
Foster loyalty with picky patients (and picky providers!). No downloads, no VPN connections, and no expired passwords. Avoid patient leakage with an online strategy that addresses their needs at every stage. All that is needed is a web-enabled device for an easy virtual visit anytime and anywhere for both providers and patients.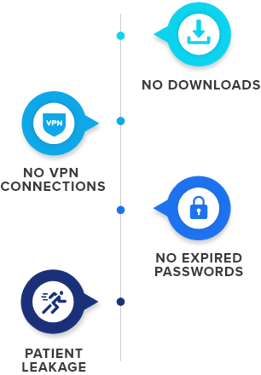 BUILT FOR A REMOTE WORKFORCE
Telemedicine works best when you have the tools for managing a remote workforce. Schedule and supervise your telemedicine operations from anywhere with a platform designed for work-from-home use. Providers will enjoy the flexibility, and operations will love the real-time insight into scheduling performance. Schedules are written right to the PM no matter who schedules or where they are.


SUCCEED IN A NEW REALITY WITH A
COMPREHENSIVE TELEHEALTH SYSTEM STRATEGY
Both patients and schedulers can be guided through Natural Language Symptom Checker to make appropriate appointments.

Intelligent Scheduling automates your providers' preferences and reduces scheduling errors.

Patient Self Scheduling lets your patients easily schedule those visits themselves.

Nurse Triage supports your nurses remotely triaging patients with complicated symptoms. Integrated Health Education keeps your practice as their trusted source of curated answers.