Don't Panic!
5 Essential Tips


for telehealth
Telehealth lessons learned firsthand from Cleveland Clinic and other thriving global Health Systems.
Webinar Speaker Gina Tabone
Telehealth expert
---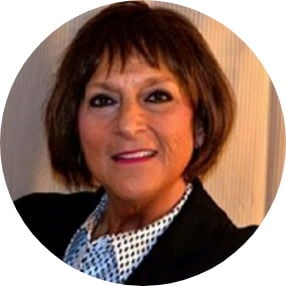 COVID-19 has changed healthcare forever. Don't waste scarce time and resources navigating all alone through the changes necessary to revolutionize Patient Access to Care.

March 2020 introduced social distancing, and government interventions which cut or entirely stopped traditional healthcare services and led to delays in care, created furlongs, closures, and forced staff reductions.
Successful work from home telehealth has been proven to improve revenue, lower costs, and improve patient loyalty. Seeing these benefits requires extensive physician and nurse training, IT planning, and marketing.
My guest this month has experience architecting telehealth solutions around the world. Her name is Gina Tabone, MSN. She's accrued 25+ years of experience in telehealth. During her time with Cleveland Clinic as the Administrator of Nurse on Call, she participated in the development of the first work-from-home, national centralized contact center - Access to Care. She moved on to consult general telehealth for physician practices, health systems, pharmaceutical call centers, FQHC's and a variety of other health care entities.
After a successful career, Gina was on the verge of retirement after open-heart surgery when COVID hit. Learn why the pandemic changed her mind and she decided to reengage the industry.
---
Keona Health needs the contact information you provide to us to contact you about future educational content. You may unsubscribe from these communications at any time. For information on how to unsubscribe, as well as our privacy practices and commitment to protecting your privacy, please review our Privacy Policy.

STRATEGIC NEEDS
Why Telehealth / Virtual Care are
strategic necessities

REALITY
What are the realities
of operational implementation?

CLINICAL TRAINING
The Big Bang – Humanity
collides With Technology.

VALUE
Data, Data, Data – Prove your
value to the organization.

TAKE ADVANTAGE
Don't reinvent the wheel – learn what works for competitors and steal shamelessly.