A DIGITAL FRONT DOOR PATIENTS LOVE
THE PATIENT WORKSPACE

Overview.

A well-designed workspace is the secret ingredient for elevating your patient experience.

What is a workspace?
A workspace is a single digital space arranged with special tools, knowledge, and guidance to accomplish tasks. Modern workspaces will automate tasks, and guide them step by step, so your patients are less confused. It guides them through digitally receiving the healthcare services they need.
TAKE THIS RESOURCE WITH YOU
Problems
The digital front door is broken.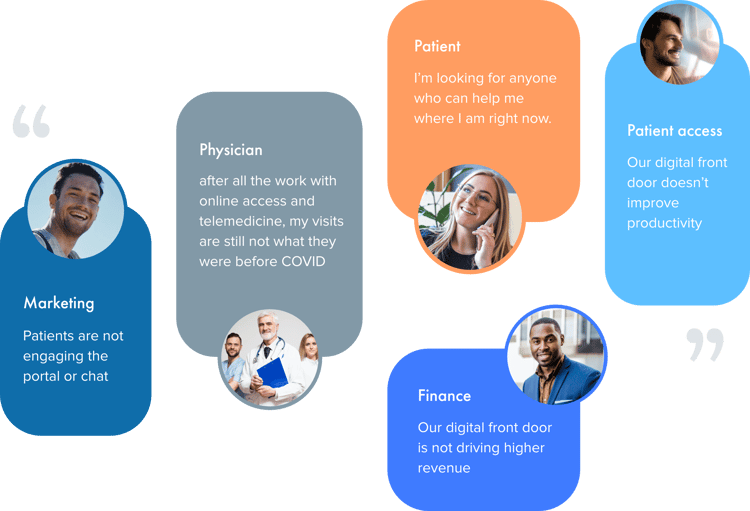 Solution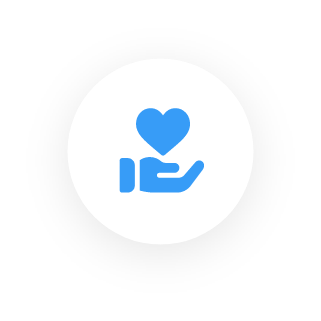 A workspace provides the tools that actually complete the service and support that patients need.

What is a Workspace?
A workspace is a digital collection of tools that get work done. Patient and agent workspaces aren't portals, but rather guide the patient as if your team member were guiding them through their issue.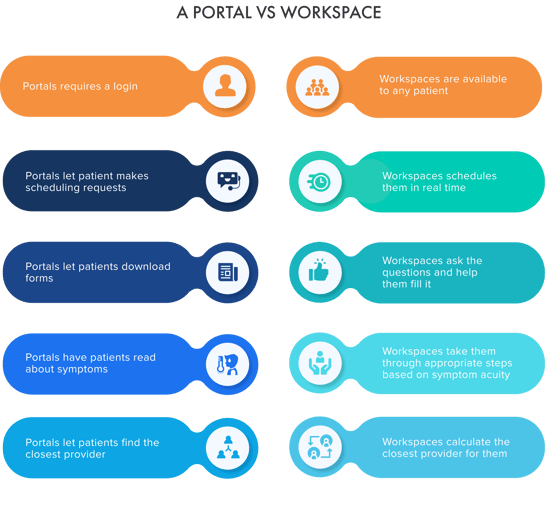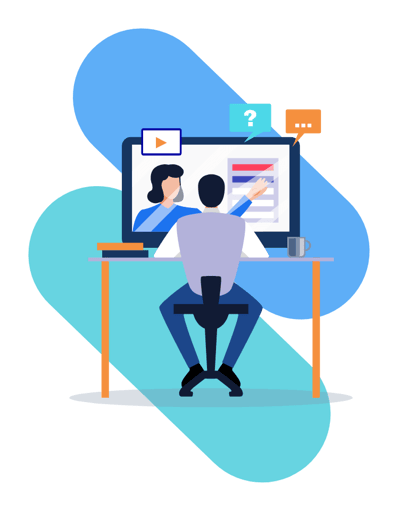 A workspace captures the patient's intent and matches this to predefined workflows with logic, automation, and decision support that help you accomplish what the patient needs – scheduling the appointment, getting the prescription, etc.
It takes patients from one decision point to another smoothly. Drives decision making and navigation seamlessly, so that the patient doesn't have to be handed off or explain themselves again.
If the patient gets too confused or lost, they can be connected to a staff member who helps them through their issue without losing any of the information the patient entered.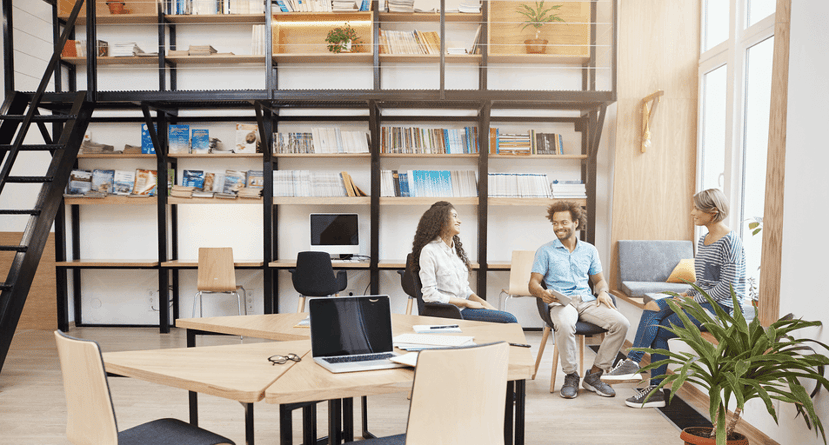 Workspace Tools


Care Desks' patient workspace incorporates the following tools to smooth the patient journey.

Expert System.
Custom guidance and automation through your workflows.

Patient Self-Scheduling.
Custom guidance and automation through your workflows.

Natural Language Symptom Checker.
Custom guidance and automation through your workflows.why

Telemedicine.

Custom guidance and automation through your workflows.




Benefits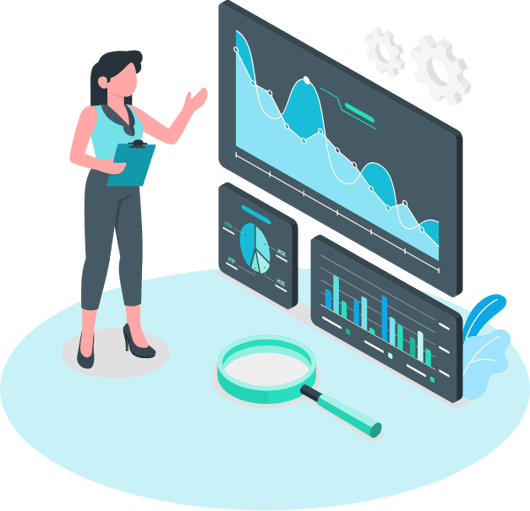 Reduced call volume.

36.4% of patients reported waiting on hold was their biggest pain point in scheduling. We see 25% of scheduling call volume move online within just a few months without marketing. With dedicated marketing this climbs to over 40%.

Increased patient satisfaction.
When given the option to schedule, 70% of patients would choose online scheduling.



Improved patient acquisition and retention.
Nearly 30% of patients said they would switch providers based on online availability. Providers who put their entire schedules online get more visits per week over what they had before.



Growth and revenue.
According to management consultants ECG, the average retained patient represents over $10,000 of downstream revenue over 5 years. Retention over the patients entire lifetime is far more.