CRITICAL THINKING IS ESSENTIAL TO NURSE TRIAGE
Telephone Nurse triage is recognized as the most successful strategy to improve patient access to care. With it, outcomes are safe, care is timely, and patients and providers are satisfied. Organizations must commit to providing nurses they require to be successful in the specialty of telephone triage, and that includes the ability to think critically.
This training is even more important when the context is telehealth. More nurses than ever are transitioning from the bedside to the specialty of virtual nursing care. Factors such as COVID, maturation of workforce and most alluring is the demand. Because of care avoidance, providers often need more nurse triage skills in the scheduling and visit process. Providing care to patients who are not in the same location as the caregiver has its own challenges and requires its own skills.
The time tested techniques for ensuring telephone triage nurses incorporate critical thinking when assessing patients comes down to the following 4 elements:
Clinical Wisdom
Clinical Experience
Clinical Proficiency
Standards of Care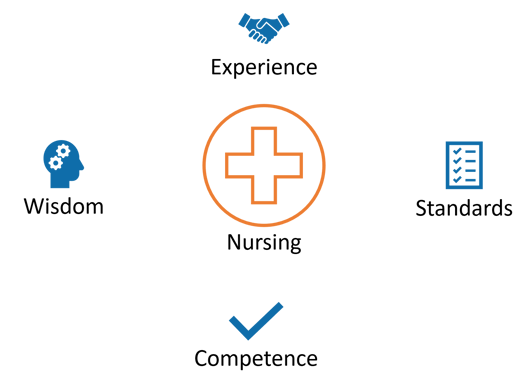 Learn More About Practicing Nurse Triage
WHAT IS CRITICAL THINKING?
Critical thinking is the ability to recognize problems and raise questions, gather evidence to support answers and solutions, evaluate alternative solutions, and communicate effectively with others to implement solutions for the best possible outcomes.
Skillfully reasoning the information provided to guide decision making is a perfect description of what triage nurses do with the assistance of decision support tools, the nursing process, hands on experiences and critical thinking skills.
Critical thinking when developed in the practitioner includes:
adherence to intellectual standards,
proficiency in using reasoning,
a commitment to develop & maintain intellectual traits of the mind
aptitude for sound clinical judgments and safe decision-making.
Regardless of what the specialty of nursing is, the Nursing Process is our anchor – always - no matter what the care involves, who the patients are, what our tools are and in whatever setting – the Nursing Process is the foundation of Nursing Practice. When applied to Remote Triage Nursing there is a unique, evidence based series of interventions which merge the integration of theory and practice.
4 ELEMENTS OF CRITICAL THINKING
There are four elements of Critical Thinking as it applies to nursing practice. When training or evaluating take into account these factors and the traits that define them.
1. Clinical Wisdom
Nursing Principles of Ethics
Nursing Process
Accrued Knowledge
Telephone Triage Specific expectations
6 ethical principles of nursing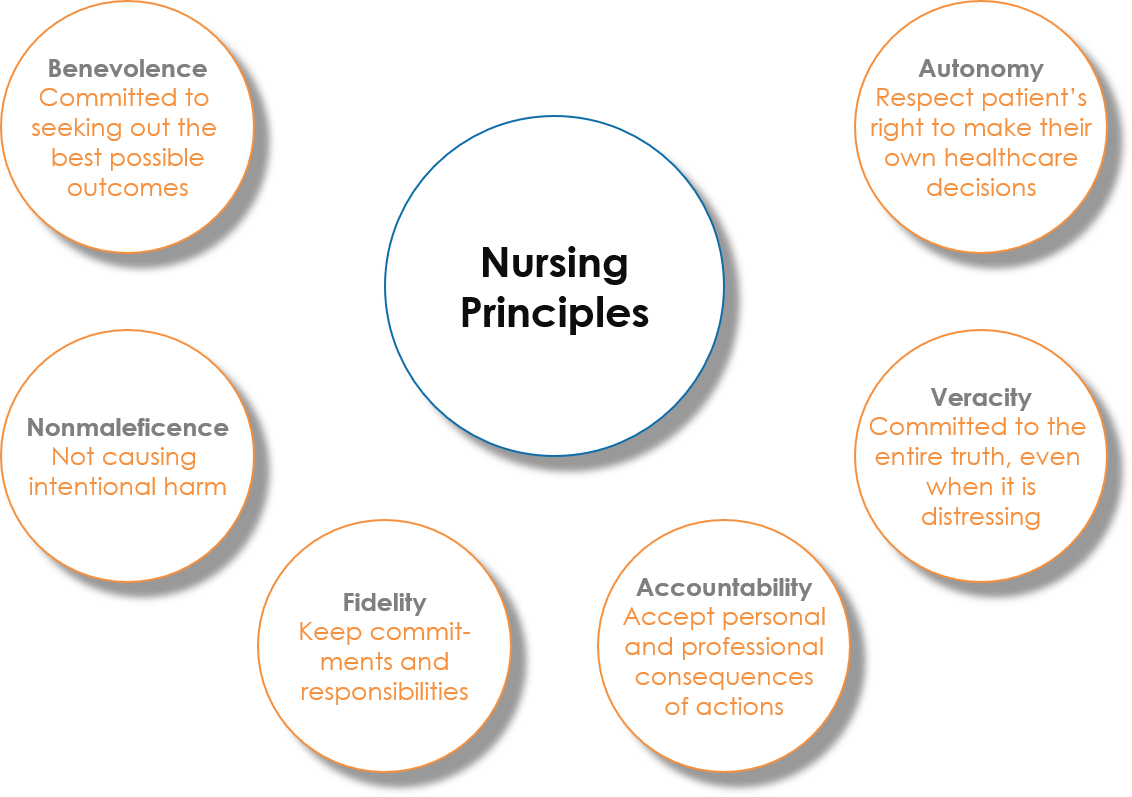 Nursing Process
1. Assessment
Accumulating and documenting data to elicit information to:
Predict, detect, prevent, manage and eliminate:
Clarify Expected Outcomes- Measurable expected results, or benefits to careIdentify Interventions to achieve outcomes, promote health, and attain optimal function and independence.
2. Diagnosis
Examine and integrate information to draw conclusions.
Identify signs & symptoms – Prioritize acuity care
Illuminate health problems – potential and actual
Identify risk factors
What are resources, capacity and health promoting behaviors?
3. Planning
Ensuring an individualized, comprehensive plan that includes:
Clarify expected outcomes
Individualize interventions
Document the plan
Focus on priority problems and risks
Promote optimal function and health
Include patients in decisions
Teach
Document for purposes of coordinating care
4. Implementation
Determine if patient is ready for intervention
Prioritize, delegate and coordinate care
Include patient in implementation
Perform interventions
Document
5. Evaluation
Assess patient to confirm if expected outcomes can be met
What are barriers to outcomes?
Transitioning patient
2. Clinical Experience
Clinical Experience is often the most influential element that drives critical thinking in true clinical situations. Maturity is one of those concepts that can be difficult to assess, but is an essential component of professionalism.
On the job and life experiences
Variety of clinical areas add value
Professional expertise
Experience is evolving
3. Clinical Proficiency
Clinical Proficiency can and should be measurable based on training and ongoing education along with coaching. This defines Quality. If you are not measuring it you can't improve it!
Clinical competency that lead to favorable outcomes
Incorporation of decision support tools
Adhere to defined processes
Professional documentation
Technical proficiency
4. Standards of Care
These are the professional expectations of a telephone triage nurse which if not adhered to can result in a bad patient outcome and punitive repercussions for the nurse. These are the basis of any litigation. It is the responsibility of the organization to educate the nurses, monitor quality, and coach to competency. It then becomes the responsibility of the RN to integrate standards of care into practice. Standards of Care are evidenced principles that guide the practice of telephone triage nursing.
The legal definition of standards of care
Watchfulness, attention, caution and prudence that a reasonable person in the circumstances would exercise. If a person's actions do not meet this standard of care, then his/her acts fail to meet the duty of care which all people (supposedly) have toward others. Failure to meet the standard is negligence, and any damages resulting therefrom may be claimed in a lawsuit by the injured party. The problem is that the "standard" is often a subjective issue upon which reasonable people can differ. (thefreedictionary.com)
Triage nurses must keep in mind that virtual triage is best performed when viewing each encounter as a multi-dimensional experience. That implies that each situation is approached from more than one point of view; consider the patient, the nurse, insurance, family, care team, organization.
Following established policies and procedures, doing your best to satisfy the patients, and applying critical thinking to each and every interaction are high level mandates to declare in any training program and on boarding. In conclusion: Skillfully reasoning the information provided to guide decision making is a perfect description of what triage nurses do with the assistance of decision support tools, the nursing process, hands on experiences and critical thinking skills.
About Keona Health
At Keona Health, we believe that relationships matter. We know that a clinic's triage system can test a patient-doctor relationship, especially if a patient cannot easily get the help he or she is seeking. Keona Health offers healthcare software and automation solutions to ease the burden of telephone triage on medical practices and help medical professionals better communicate with patients.