Gina Tabone, MSN, has accrued 25+ years of experience advancing telehealth.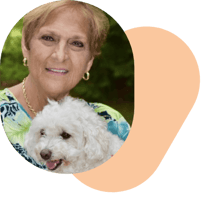 During her time with Cleveland Clinic as the Administrator of Nurse on Call, she participated in the development of the first work-from-home, national centralized contact center - Access to Care. She moved on to consult general telehealth for physician practices, health systems, pharmaceutical call centers, FQHC's and a variety of other health care entities.

After a successful career, Gina was on the verge of retirement after open-heart surgery when COVID hit. She recognized the pandemic created a turning point for telehealth and she decided to reengage the industry.