Health Desk makes omni-channel patient access fast and simple.
Connect your team with patients across the entire healthcare journey, from scheduling to triage to follow-up. Health Desk improves the patient access experience, grows revenue, and raises utilization. Go in-depth with our Solution Overview.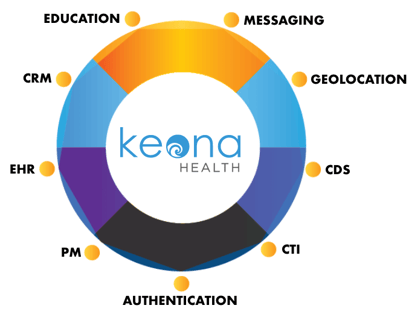 1

FULLY INTEGRATED WITH YOUR APPS
One streamlined interface integrated with all your unique tools.
We support over 40 integrations, providing users with a single seamless experience.
2

ADVANCED SAFETY FEATURES DESIGNED TO MAXIMIZE YOUR PATIENT'S SAFETY
Safety features at every touchpoint. Telehealth carries inherent risks that must be carefully considered. Give patients, non-clinical staff, and clinical staff clear decision support before they take a potentially dangerous action.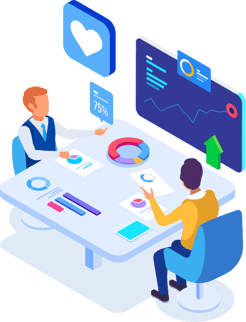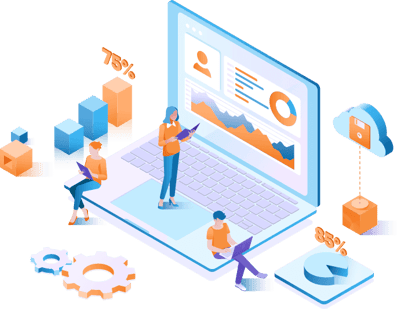 3

AUTOMATION TOOLS TO REDUCE STAFF EFFORT
Guide patient flow and automate tedious tasks with flow tools. The patient workspace and staff workspaces are beautiful, guided tools for quickly and safely performing all the steps needed to resolve patient requests: from scheduling to triage and referrals, and more. Training support staff has never been so simple.
4

REAL-TIME & REMOTE MANAGEMENT
Remote management for patient access. See interaction statistics in real-time and take quick action. Coach your users and improve workflows with holistic reports that correlate telephone statistics with scheduling, nurse triage, provider paging, messaging, call outcomes, and chart health information. You can manage your queues in real-time, and coach remote staff as needed. See the power of Advanced Queues, Overwatch, and Healthcare CRM.