Challenge: There are more patients, but reimbursement is declining
One of the big challenges for medical practices today is an estimated 25-35 million newly insured patients with the launch of the Affordable Care Act. The growing pool of patients alongside declining reimbursement rates mean healthcare providers have to continually work harder for less.
Challenge: Patients expect convenient, on-demand access
Phone calls to the practice have increased 25-50% in the last 5 years alone. Today, 80% of people find health information online; and 75% of smartphone users will use their phone for health advice. Patients increasingly expect to have on-demand access to healthcare information and professionals. We have seen that practices that do not meet growing patient expectations lose patients. These expectations for immediate gratification are contributing to the explosion of urgent care and walk-in clinics. I recently talked to a large pediatric practice outside of major metropolitan area that was losing patients. When the practice's patients were surveyed, they reported a 98% satisfaction rating with the care. However, a lack of convenience and on-demand access meant many patients were looking elsewhere. Many of the patients were seeking care at urgent care simply for convenience. If your triage systems are inefficient, the result is staff burnout on unreimbursed phone calls combined with unpredictable visits.
How can telephone triage improve the patient-provider experience?
1. Appropriate visits – direct patients towards your office and away from ER and urgent care
The cornerstone of patient-centered triage is immediate access. Smart telephone triage helps patients immediately share their health concerns with their provider. So it is important that the system is designed for little-to no waiting. This has a number of benefits. First, it encourages patients to reach out to their physician first. This ready availability reinforces the patient-provider relationship. Second, immediate access improves patient satisfaction. The correlation between waiting and satisfaction is well documented. Finally, telephone triage facilitates more appropriate care for patients and increases visits to your ambulatory practice. This is particularly true for patients following up from hospital procedures. It is well known that many patients who end up in the hospital, emergency room, or urgent care clinic would not need to be there if they received early and quick triage assessment from their primary doctor.
2. Engage patients through multiple avenues | give continuity of care
Patients who have a positive experience with telephone triage are more likely to adhere to medical advice and take responsibility for their healthcare. Create a positive experience by connecting triage operations to your clinic operations. When patients do come into the office they shouldn't have to share information they have already explained or fill out repetitive forms. The patients will feel heard and attended to. All of which contributes to patient satisfaction, patient feelings about the healthcare system, and repeat business for your practice. Additionally, a smart triage system is not limited to the telephone. Maintain continuity of care by sending a follow-up secure email to patients after every call. Reiterate any advice given over the phone along with health education. This can increases adherence to medical advice and leads to better outcomes since even the most attentive patients are likely to remember less than 20% of what they are told on the phone.
3. Avoid burnout – prioritize, be more effective, and work smarter
A typical primary care physician gets 2,500 daytime triage calls per year. This correlates to about 500 hours a nurse or doctor must spend on the phone. Per physician! Automated systems like on-demand triage platforms shrink provider telephone time so they can spend their time on meaningful problems. With millions of people becoming newly insured under the Affordable Care Act and falling reimbursements, medical providers are increasingly asked to do more for less.
4. Reduce your liability.
Malpractice claims resulting from phone advice are a real concern when an estimated 30% of primary care is being offered over the phone. The key to offering the best care and avoiding malpractice is: (1) train all your staff to follow gold-standard protocols so nothing is missed, and (2) document everything. The right telephone triage software will help you respond to liability concerns with a system that encourages consistent documentation. In the case of legal action, it is critical that all questions, answers, and recommendations are thoroughly documented.
Smart telephone triage helps patients and providers.
All of this possible with the right tools and basic training. The right software takes best practices and automates them, offering a way for people to communicate with health professionals that is polished, seamless, and personal. For free recommendations on telephone triage best practices, CLICK HERE FOR A OUR FREE GUIDE FOR TRIAGE BEST PRACTICES
Infographic: benefits of smart telephone triage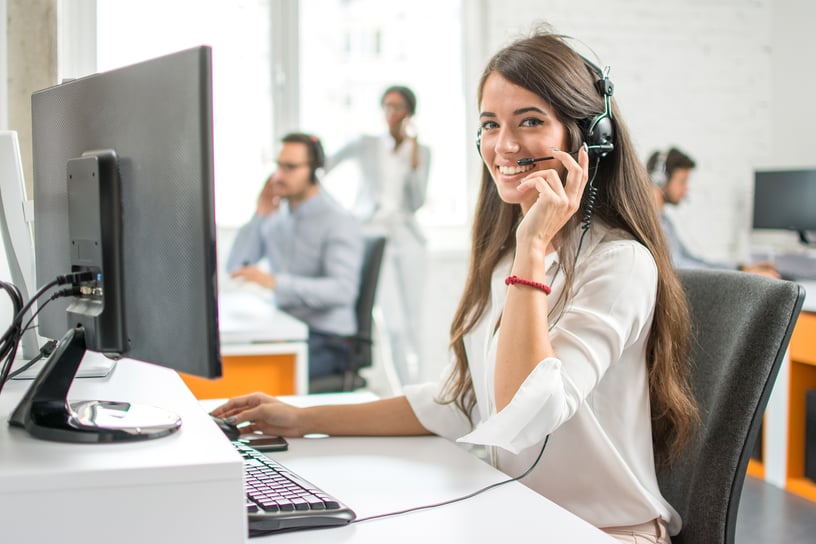 About Keona Health
At Keona Health, we believe that relationships matter. We know that a clinic's triage system can test a patient-doctor relationship, especially if a patient cannot easily get the help he or she is seeking. Keona Health offers healthcare software and automation solutions to ease the burden of telephone triage on medical practices and help medical professionals better communicate with patients. Keona Health's automation solution was recognized at the Allscripts Open App Challenge for best supporting clinical, financial and performance improvement results. TO SEE A DEMO OF KEONA HEALTH SOFTWARE, CLICK HERE.